TUSCALOOSA, ALABAMA DUI ATTORNEY.
DON'T FIGHT YOUR DUI CHARGE ALONE.
If you're convicted of a DUI, your driving privileges may be taken away from you, causing the need to rely on others to get from point A to point B. As your criminal defense attorney, I will work diligently by doing everything I can to help you keep your license so you can remain independent behind the wheel.
SCHEDULE A CONSULTATION TODAY
CHAD BARNETT
ATTORNEY AT LAW
My previous experience as a cop for 15 years gave me a lot of insight into how the criminal justice system works. If you've been accused of driving under the influence, I understand how you can feel mistreated by the police or authorities that you've come in contact with.
As a skilled and aggressive criminal defense attorney, I will make sure that your rights are protected through every step of the process. With me on your side, you won't have to worry about whether or not your case will be handled fairly and reasonably.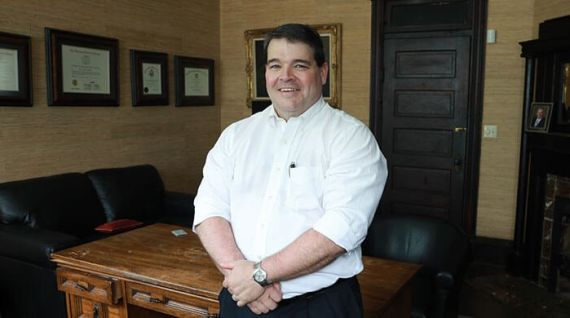 ARE YOU IN COLLEGE AND NEED A STRONG DEFENSE LAWYER?
I HAVE HELPED COUNTLESS UNIVERSITY OF ALABAMA STUDENTS, AND I CAN HELP YOU, TOO.
A DUI conviction for a student can have long-lasting consequences. You can lose your scholarship, on-campus housing, and could even be expelled. Let me fight to minimize some of the effects of your charge so you can continue to further your education.
A DUI PENALTY GUIDE BY THE NUMBERS
You could serve up to one year in jail, could be ordered to pay fines up to $2,100, or possibly both. In Alabama, you may even have to install an ignition interlock device if you refused a breath test after being arrested, injured others, or had a BAC of .15 or higher.
If you're charged for a second time, you will likely have to complete a substance abuse evaluation and follow all of the recommendations that professional gives you — in addition to a potential of 45 days license revocation and up to $5,100 in fines.
A third conviction typically results in 60 days in prison, and up to $10,000 in fines. If you're convicted four or more times, penalties can be much more serious, like five years of license revocation and up to 10 years in prison.
FIGHT TO KEEP YOUR FREEDOM BEHIND THE WHEEL
DEDICATED DEFENSE. COMPASSIONATE SERVICE.
EXPERIENCE IN LAW ENFORCEMENT
Because I was a police officer, I know how those that are charged with a crime are dealt with. Today, as a criminal defense attorney, I make it my goal to ensure you're treated fairly with your case.
At any point during your case, you may have questions or want an update on recent advancements. I strive to regularly keep in touch with you so you don't feel left in the dark.
What I advise may not be what you want to hear, but it will always be in your best interest in the long run. Knowing all of your potential outcomes is key to fighting for a positive result.
SERVING TUSCALOOSA COUNTY & SURROUNDING AREAS
Although my office is located in Tuscaloosa, including the communities of Centerville, West Blocton, Fayette, Eutaw, Greensboro, Carrollton, and Jasper. Call me today to schedule a consultation. You can get to know me and I will evaluate your case and discuss your options for moving forward.